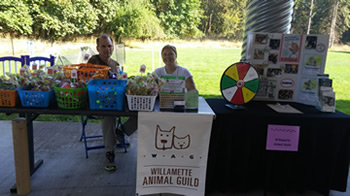 Volunteer at Events
Join our Fundraising Team by posting flyers, or working a shift at an event. Share our spay and neuter mission, price of services, collect donations, and visit with our community members.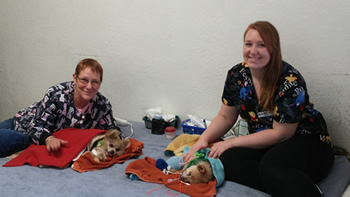 Volunteer on the Mat
Spend time recovering patients after their spay or neuter surgery. These pets need to be monitored as they awaken from their anesthesia.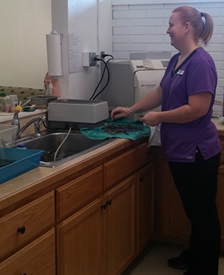 Volunteer in our Pack Room
Clean surgical instruments, sterilize them, and wrap spay & neuter packs. Also, clean e-tubes and masks for the next day. Meanwhile, you get the best view in the clinic of our busy treatment room.
Volunteer with Animal Check-in
Walk out to our clients' cars to gather cats in their carriers and dogs on their leashes for surgery check in. Weigh dogs, assist the doctor/tech with their exams, and settle them into their kennel for the day.
Application
Interested in volunteering? Check our requirements to be sure you're eligible and fill out our application: