Auction Item Sneak Previews
From unique to utilitarian, WAG's Silent and Live Auctions will feature more than 100 items including relaxing staycations, romantic getaways, culinary tool and treat baskets, dance lessons, escape room adventures, golf packages, spa treatments and many wonderful pet items and services such as grooming, boarding, pet photography, dog walking, running and training, organic pet beds, toys and treats.
Scroll down for newest sneak previews.
The Unique Opportunity Package
WAG will be auctioning off the incredibly cool opportunity to become a character in an upcoming psychological thriller novel by best-selling author, David Rosenfelt!
David is best known for his series of 19 novels featuring attorney Andy Carpenter and his beloved Golden Retriever.  David is a dog lover, to say the least, and he and his wife are the founders of the Tara Foundation which has worked to rescue and rehome over 4,000 dogs.  Their property is a sanctuary for many Golden Retrievers that are too sick or old to be wanted by others–at last count he is caring for 27 dogs.
David will name a character after the lucky winner (or a friend or family member–what a one-of-a-kind gift!) in an upcoming novel, and he has donated two signed books as well.  Many thanks to David Rosenfelt for this wonderful auction item  (Package value: Priceless)
The Special Staycation Package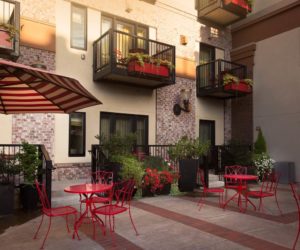 Perfect for a busy couple needing a quick getaway to recharge, or to celebrate a special date or event.  The highest bidder will win a delectable dinner at Oregon Electric Station, two tickets to the Eugene Symphony and a one night's stay in a Deluxe King Room at Eugene's premiere (and dog-friendly!) boutique hotel,  Inn at the 5th.  Thank you to all three of our wonderful downtown business donors! (Package value:  $395)
Original Fine Local Art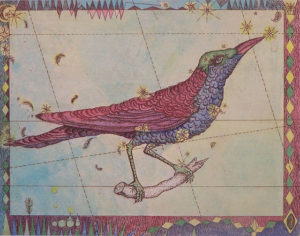 WAG was very pleased to learn that local fine artist, Tallmadge Doyle, is among our community supporters!  And to show her support, Ms. Doyle has donated an original print entitled "Solitaire II," a beautiful work from her "Celestial Menagerie" collection. Printed on rag paper and archivally framed, this hand-pulled copper plate etching is hand-painted and numbered 3 in a series of 30 originals, each slightly unique.  Thanks to Ms. Doyle for this special donation! (Value: $300)
"Dare to be Different" Date

Night Package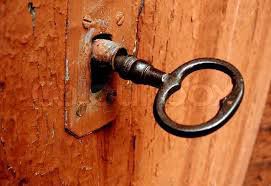 Pizza and a movie can be a fun night out, but how about trying something more adventurous next time?!  Begin your evening with a delicious sweet or savory waffle dinner at Off the Waffle before you head out to Dare Escape Rooms for an experiential puzzle game.   Participants at Dare Escape Rooms interact with a room and its elements to find clues, solve puzzles, and ultimately escape the room or reach the its main goal within a set time limit.  (Value $70)
Dance and Romance Package
Start your romantic evening off with dinner for two at the lovely and intimate Café Soriah, learn some new moves together with a private dance lesson from StaverDanceSport and then finish off your memorable evening by treating yourselves to some amazing dessert from Excelsior Inn and Ristorante Italiano.  (Package value $160)
The Pampered Pet Package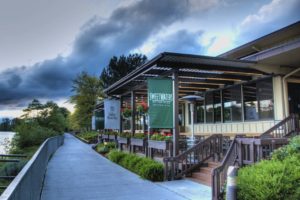 A relaxing mini staycation for just the two of you…and your dog!  This package is ideal for anyone who just needs a little break from "life as usual."  First stop:  Eugene's historic Valley River Inn where you check-in to a convenient ground floor deluxe room complete with pet goodies, drop off your overnight bags, and head out with the pup for a easy 1/2 hour walk along the river and on to PF Chang's.  From there you can pick up your delicious Asian take-out food and head to the park or back to your room for relaxed meal.  Enjoy an evening free of phone calls and emails, and then in the morning, enjoy a lovely breakfast at Valley River Inn's award-winning restaurant, SweetWaters on the River. (Package value: $300)
The Tipi Village Retreat Package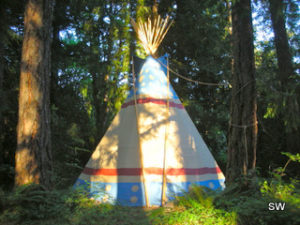 Tipi Village Retreat is a haven away from the ordinary. Located in the Mohawk Valley near Eugene/Oregon, Tipi Village Retreat is perfectly positioned for adventure. There are beautiful day-trip destinations nearby, and with its secluded woodland setting, its unusual mix of dwellings (seven tipis, the Garden Cottage, the Studio, the Cabin in the Woods, and the Master Bedroom Suite), and its friendly hospitality –  it provides an ideal setting for a unique lodging experience.
Package includes gift certificate for travel snacks from Natural Grocers as well as a corresponding doggy getaway at the wonderful Tall Oaks Dog Resort.
Fun With Your BFF Package
Fun things to do with your friend!:  Bliss out at The Pearl Day Spa with a massage and facial gift certificate to share, enjoy tasty fare and wine b2 Bar and Grill gift certificate, stretch and decompress with 2 5-class passes for Yoga West and have fun shopping together with gift cards from Uncommon Scents, Pepperberries and McKenzie Honey Farms.
Inn at Cannon Beach "Petaway"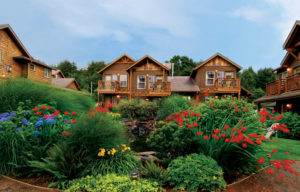 Last year, WAG's president won two nights at Inn at Cannon Beach at SPOT's auction and she (and husband and pup) loved the stay!  Super comfortable rooms overlook a beautiful courtyard with a water feature, lovely flowers and tons of wild bunnies! It's just a 3-minute, one block walk to the town's gorgeous beach, and is super pet-friendly with great hospitality.  Highly recommended!  Package includes an organic dog bed from Eugene's own Eco Sleep Solutions!
Capture the Joyful Essence of Your Pet
A 90-minute session with Daniel Berman of NW Pet Photography includes in-person consultation, up to 2 shoot locations with treats/toys to capture your pet's attention, long leashes for unsecured areas and 10-20 images digitally retouched.  Daniel does gorgeous work and donates a great deal of his time for animals.
Cake Pops, Cookies and Goodies, Oh My!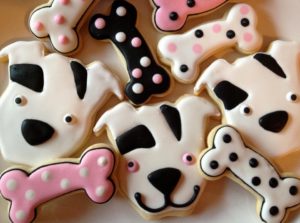 Scrumptious cake pops, gorgeous cookies and other fun items from Kat Von Cupcake–baker of compassionate treats.  (vegan-friendly).  (Value: $150)
The Shady Shakespeare Package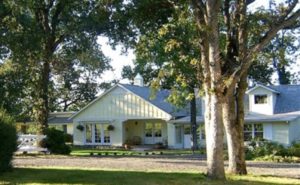 One night stay at the well-reviewed, beautiful Shady Grove B & B (or a two night stay in their vacation rental w/out breakfast) in Talent, Oregon just 5 minutes down the road from the Oregon Shakespeare Festival in Ashland.  Two tickets to the 2017 Festival included. (Value: $320)