Misha English
President
Misha has called Eugene home since coming to the University of Oregon in 1987, where she received BA and JD degrees. She founded Morning Glory Bakery and Café in 1997, practiced law for several years and now enjoys operating her newest venture, Velo Bed and Breakfast.  Misha fosters and walks dogs at First Avenue Shelter and cares for a bevy of rescued animals at home. She loves riding with her husband on their tandem bike–with their little dog, Pear, in tow.
President's email:  president@wagwag.org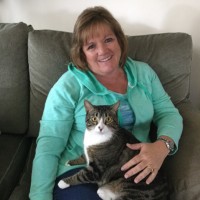 Tammy Carpenter
Treasurer
Tammy has spent her entire career in Finance with the first 20 years in Commercial Banking. She retired in 2015 from Levi Strauss and Co. after 15 years managing the Credit and A/R Departments. She is an Oregon native, a U of O graduate and received her MBA from Boise State University. Eugene has been home to Tammy, her husband and 2 sons for the past 22 years. Cats have always been a part of her household and she presently has two spoiled rescue cats.
Christina Walsh
Secretary
Christina is the Dean of Student Life & Leadership at Lane Community College. She relocated to Oregon from NYC in 2014 to give her 72 pound pup a real yard and her two cats some fresh air. Christina has worked in higher education for 12 years and is dedicated to LCC's students.  She and her spouse frequently rescue stray dogs ("they always seem to find us") and is excited about being involved with WAG where she feels she can make a difference on a grander scale.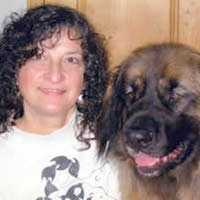 Diane Weaver
Member of the Board of Directors
Diane has been an animal advocate most of her life, becoming a CVT in 1979. A long-time volunteer with Pro-Bone-O, she joined their board in 2011, and is now President. She is also a volunteer CVT at WAG and Shelter Animal Resource Alliance (S.A.R.A.).  Diane has  volunteered at many wildlife rehabilitation facilities, including Cascade Raptor Center. Diane lives on a "ranch" with many animals and a very tolerant husband.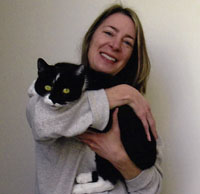 Janice Howard
Member of the Board of Directors
Janice has worked as a psychologist in human services for over 20 years, specializing in learning and behavioral disorders in children. She has worked in public education since moving to Oregon in 2006. She is a long-time volunteer with Greenhill Humane Society, working at both shelters training volunteer dog walkers and making dogs more adoptable through behavioral enrichment programs. Janice has lived with a number of cats and dogs over her lifetime.
Navit Berman
Member of the Board of Directors
Navit is an administrator in the Substance Abuse Prevention Program at the University of Oregon. While volunteering for First Avenue Shelter, she fostered dozens of dogs and served as the "Pet of the Week" spokesperson on the local morning news. She enjoys spending time in the Oregon outdoors with her husband, daughter, and two dogs; her fat cat keeps watch from the front window until they return.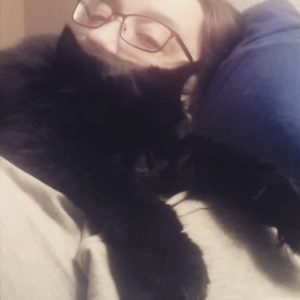 Angie Bosch
Member of the Board of Directors
Angie has volunteered for local nonprofit organizations since she was a child growing up in Camp Fire where she found her passion included helping others. Most notably she volunteered for Stop Pet Overpopulation Today (SPOT) for 8 years, managing its records and finances. Angie works at a local community bank working primarily with its intranet and reporting needs.  She has a keen eye for detail and is quick to learn, especially when technology or information management is involved. Her family consists of five cats – but she hopes to one day adopt senior dogs and cats.