Joey Curtin
Joey was born on a New Mexico farm where her "siblings" were dogs, cats, and an array of farm animals. Joey managed a high-tech recruiting company before starting her own high-tech/biotech/environmental job fair and recruiting business. In 1998, Joey sold her business to the Washington Post. She "retired" to Las Vegas and joined the Las Vegas Valley Humane Society, heading up dog rescue, foster, adoption and fundraising for 6 years. In 2005, Joey moved with 4 rescued dogs to Eugene, volunteered with WAG's clinic and soon became President of SPOT.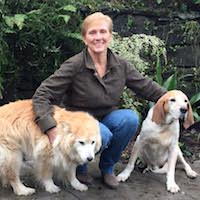 Diane Bolte-Silverman
Diane has been involved with dog and cat rescue, adoptions, low-cost spay/neuter programs and pet therapy programs since 1983, in addition to spending four years doing wildlife rehabilitation. She was a long-time volunteer with Noah's Ark Animal Foundation, an excellent no-kill shelter in Iowa, with her last five years there as President of the Board of Directors. After moving to Eugene with her husband, two dogs, and four cats she is continuing her animal-related activities, volunteering with dogs at First Avenue Shelter and as board secretary of SPOT for the past nine years.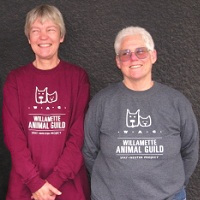 Katherine Ford
Katherine Ford (right), WAG Co-Founder, is a retired wireless network technician. She shares her home with seven rescued cats that turned out to be unadoptable by anyone else.
Beth Mitchell
Beth was a practice manager in a large vet clinic in Colorado before moving to Oregon. She enjoys outdoor activities and the performing arts. Beth's accomplishments include: starting a Colorado charter school, developing a children's cycling program, founding a mountain bike point series, and training athletes to compete in a world class Eco-Challenge. Beth has worked at Q Street Clinic for over 8 years and is involved with a number of local pet rescue groups.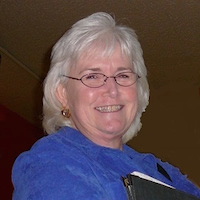 Maureen Keith
Maureen Keith is the Key Accounts Manager for Central Pet and Garden (a pet product distributor). She is a former President of Stop Pet Overpopulation Today (SPOT), a 501(c)(3) organization dedicated to raising money for the subsidization of spay and neuter costs for dogs.